Noukka Signe Photography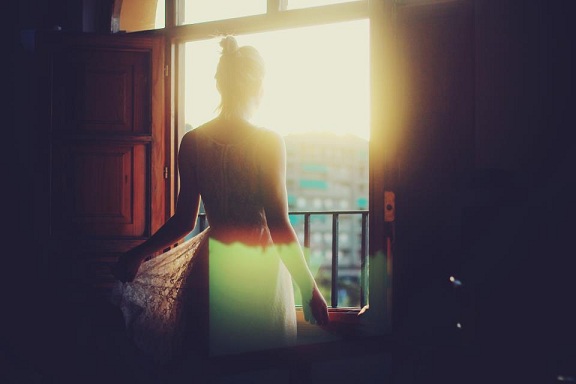 What kind of equipment (camera body, lens, filters, flash, tripod, cleaning equipment other) do you use?
Digital:
A Canon EOS60D with
Canon EF 85mm f/1.8 lens
Canon EF 50mm f/1.4 lens 
Canon EF 35mm f/2.0 lens
Sigma 17-80mm f/2.8-f/4 lens
Hama tripod 
remote RC-1 

Flash: Canon 430ex II (rarely in use)
And a 4-in-1 reflector (gold, silver, white, black)
Analog:
My uncle's old Pentax camera with a 50mm f/1.4 lens and a 17mm fisheye lens.
A second-hand Kodak Retina 1a (which has a 50mm f1.4 lens attached)
I use Hama UV filters to protect the glass of my lenses
And have a couple of filter sets, of which I most regularly use the polarizing filter (Hama)
Cleaning equipment was one of the cheaper brands on Amazon, but it does the job.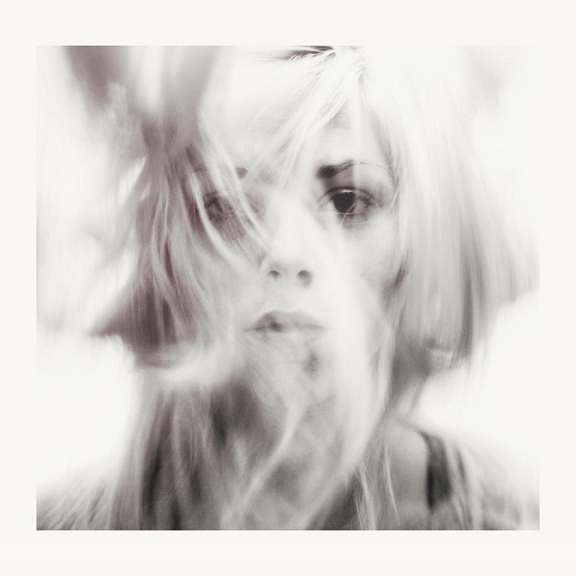 What do you like and dislike about your equipment, specially your camera, and how would you improve it?
I chose the 60D because of the vari-angular screen, which I still love very much, and it's a great camera. A big step up from my old 400D/RebelXTi.
I do sometimes wish I had a full-frame camera as the crop sensor can be quite limiting from time to time, but I mostly overcome this by expanding photos in post-processing.
I've learnt quickly that your equipment is just a toolkit, and it's mostly about how you use it.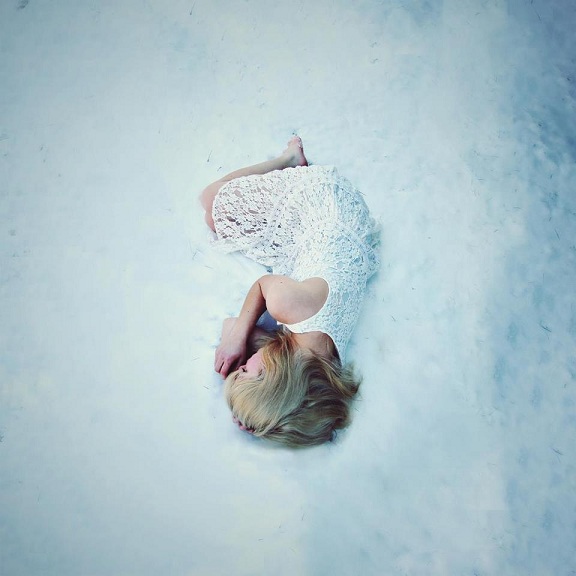 What is your favourite lens, and why?
The 50mm f/1.4 because it's a great all-round length, and it's crisp and sharp, this is the lens I use 90% of the time.
I also love the quality of the 85mm, but it's a bit too close-up most of the time.
When you travel, what is in your essential photographic kit bag?
The 60D, 50mm, 35mm and remote. Tripod if I have a spot for it.
2 SD cards: two Sandisk 16GB Extreme Pro and my charger.
I usually take one of the analog cameras too, with an extra roll of film.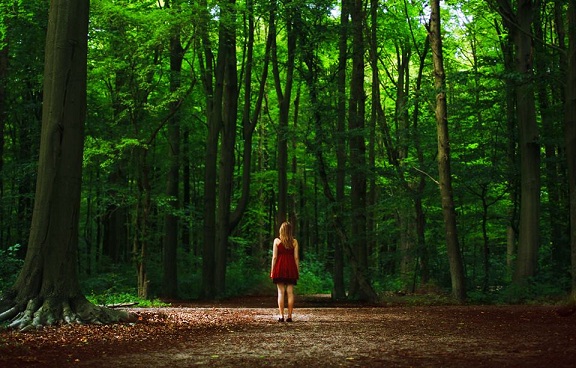 What kind of software/tools do you use for post-processing, if any?
I use Adobe Lightroom 5 and Adobe Photoshop CS6 Extended
I also like to work with a Wacom tablet because it allows me to be precise.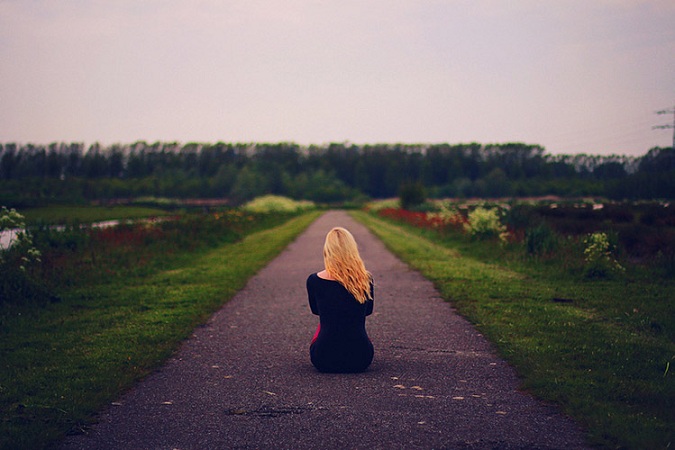 How long have you been taking photographs?
I've been taking photographs for 8 years now, since I was thirteen and bought my first point & shoot camera.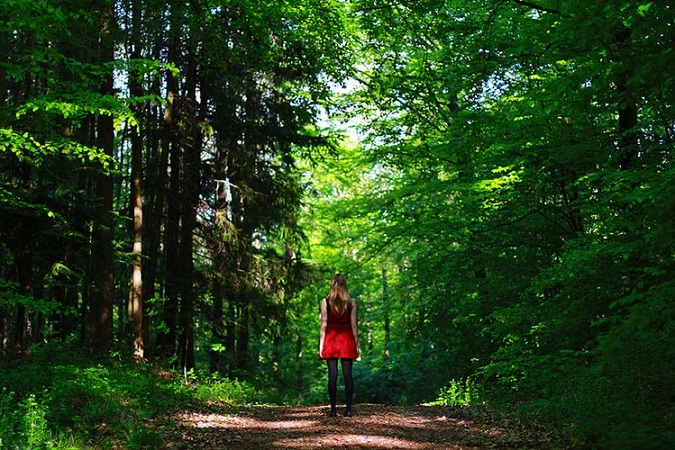 How do you find inspiration?
I've learnt that inspiration is not something that just comes to you, but you can actively seek for it.
I listen to music, read books, browse the web and look at other art to be inspired. But daydreaming is also an excellent way of getting inspired. Just let your mind run free, think of stories in your head and make sure that you write down the ideas or collect the sentences/images that inspire you because you will forget, even if you think you won't. I carry a little notebook with me at all times for this, but I also like to record it with my voice recorder on my phone.
People are also incredibly inspiring, just by watching them in daily life I get inspired to take certain photos, or someone's face is just interesting enough to inspire me.
So I guess it's not so much about finding inspiration, more about keeping the ideas.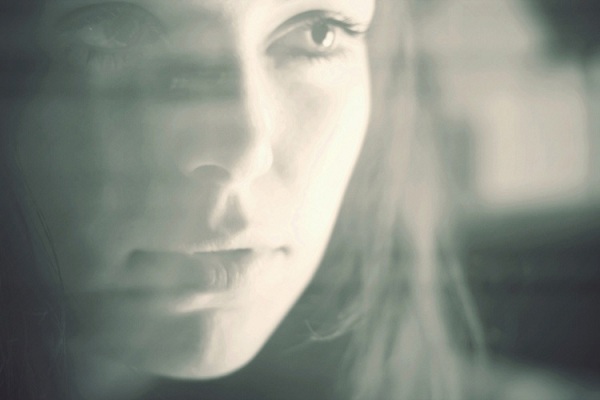 How do you take your pictures?
This differs a lot. I'm not a huge fan of planning shoots, although I would like to try that more.
It's usually a pretty spontaneous process, I do have some images in my head, but I also like playing around to see what works, and to get inspired by the shoot itself. It's not uncommon for me to suddenly cry out "oh!" and excitedly change something about the setup (whether it's a self portrait, or not).
I mostly go by feelings/vibe or colors and light. My camera is almost always set to manual, which allows me to play with the settings.
My self-portraits are usually taken with a tripod and a remote, and me running up and down between the camera and the posing position.
I've definitely had shoots where I knew exactly what I wanted, and I would go out and do that before trying other things.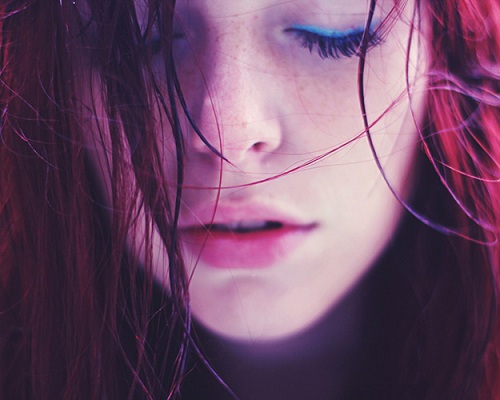 Which style of photography do you like the most, and why?
I find it very hard to choose just one genre. I like working with people most, even if I'm actually a very shy person. When I hold my camera I'm a lot more open and confident, and do what's needed to make the person in front of the camera to feel comfortable. Most of my work consists of portraits.
But I can definitely appreciate landscape photography as well when they're well-executed. There's something magical about them. And one thing I'm always more attracted to are photographs with natural lighting.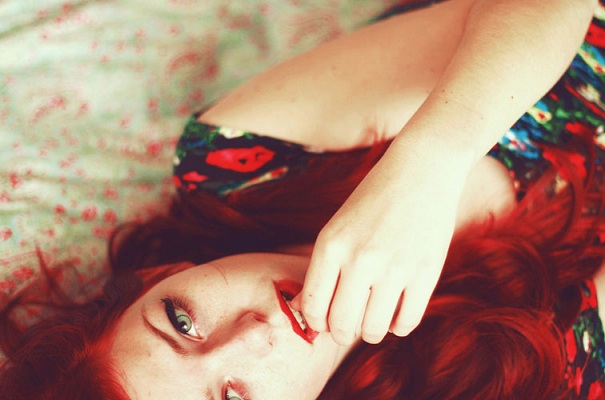 What goal are you working towards within your photography and when will you know you have reached it?
I'm not working to one specific goal. I started photography because I wanted to express myself, and that's still my motivation so I guess a goal is to always make work I believe in. And to always keep improving.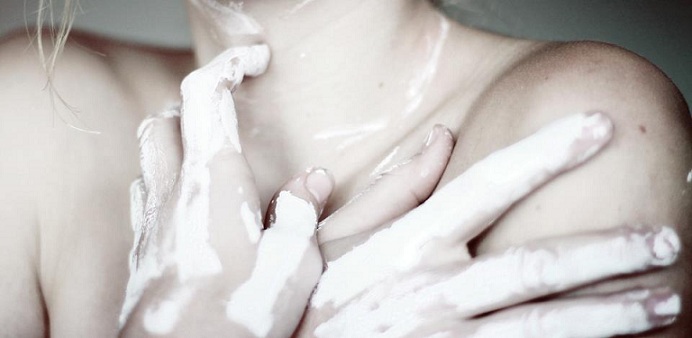 Looking at your own work, which piece is your favourite? Why? Please provide a link to the picture.

It changes every day, but if I had to choose now it would be this photo: http://500px.com/photo/4970954
It's one of shoots where I knew exactly what I wanted, and it was so incredibly cold. It's partly one of my favorites because it was crazy to do. My skin hurt from lying in the snow, and I only had a couple of shots to do it before I couldn't take the cold anymore. And I like that it doesn't tell a straight-forward story, and everyone can have their own interpretation of it.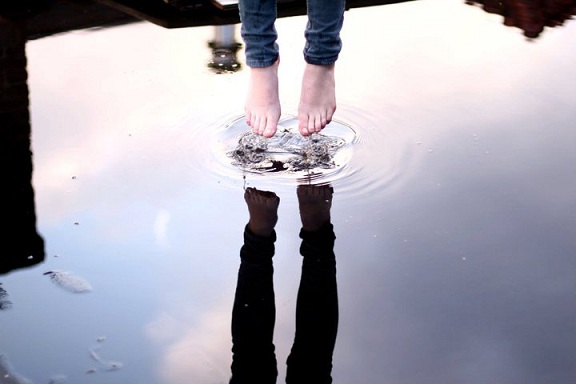 Does your work fit into any one or more distinct genres (nature, landscape, long-exposure, black-and-white, infra-red, urban, artistic, macro, vintage, vernacular, social, street)? If other, please specify.

Artistic portraiture probably describes it best.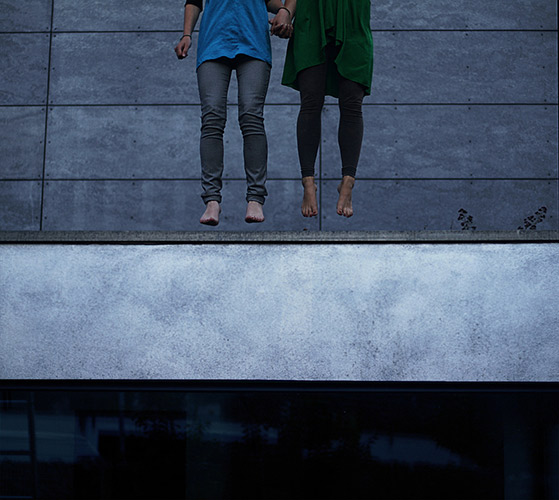 Are there any photography websites that you visit regularly?
Flickr, DeviantART and I follow photographers' blogs with RSS.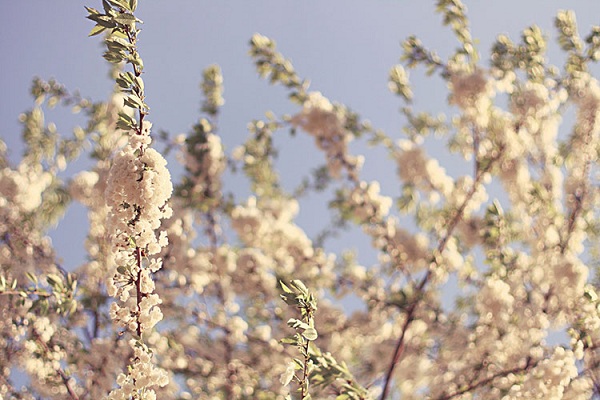 What is the one most important lesson that you have learned since you started taking photographs?
Anything is possible. And I mean this in a very broad sense, that anything is possible within creating photographs,
but also that anything is possible in life. When I started I had no idea where it would take me, I didn't necessarily wanted to be taken anywhere, but it did. I've gained a lot of friends through photography, and it's still a pretty surreal thing to me that my photos are on book covers now. I'm still not sure where I want to go with photography, but I do know I'd always like to keep doing it, even if it's just on the side.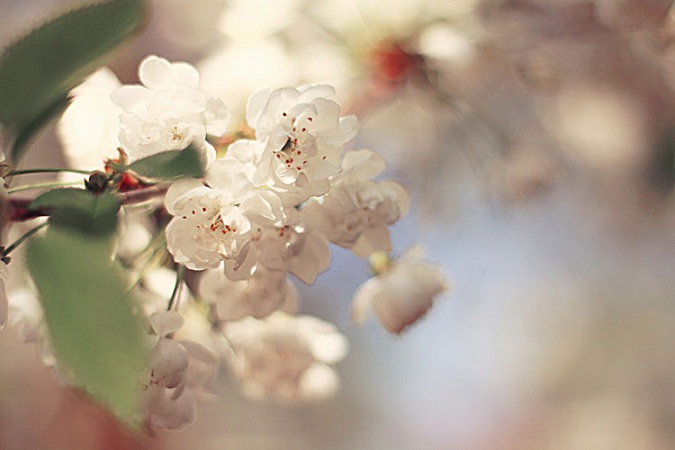 And finally, what other interesting photographers would you like to see in this blog?

Lara Jade, whose work was one of the reasons I ever started photography.
 Noukka Signe Photography
https://www.facebook.com/noukkasigne